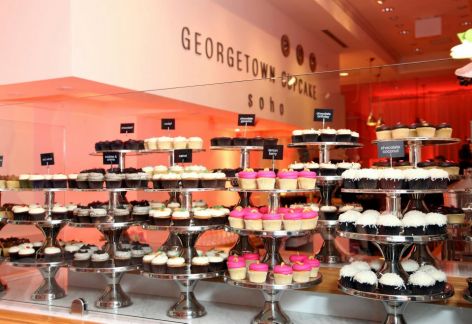 Email this Page
Tweet
Georgetown Cupcake Opens New SoHo Location
Date: Mon, Feb 13th, 2012
Congratulations to Sophie, Katherine, Jon and all our friends at Georgetown Cupcake on the grand opening of their new SoHo, New York location this past weekend. Georgetown Cupcake's third location opened in The Big Apple on Saturday, February 11.
Total Image Graphics provided the upscale cupcakery with a routed wall logo, flavor cards and a magnetic menu system that allows the staff to update the menu daily.
You can view photos from the store's grand opening celebration on the Georgetown Cupcake Facebook page.
For more information on Georgetown Cupcake and their other locations, visit: www.georgetowncupcake.com
Back
-